Products
Contact Us
Ningbo Snowaves Mechanical Equipment Co.,LTD.
Tel:
0086 574 87660366
Fax:
0086 574 87660344
Email:
info@nbsnowaves.com
Mobile:
+86-400 670 0574
Address:
Meiyin Building 803-804,Xiangye Road NO.128,

Zhenhai District,Ningbo City,China.
Pneumatic driven winches
Air winches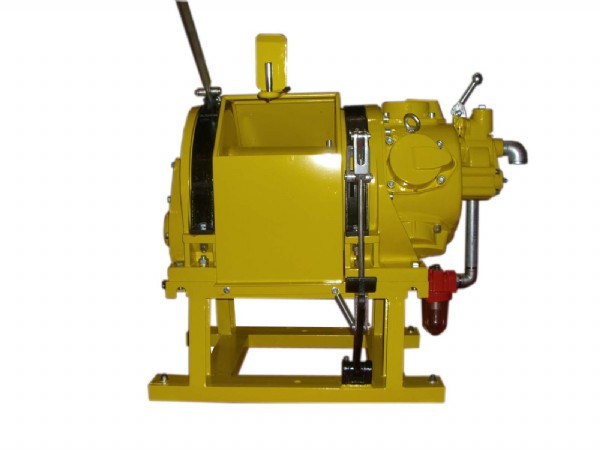 Specifications:
1. Compact in size, light in weight, portable to move and easy to install;
2. Reliable operation with little noise;
3. Stable in inflammable, explosive, wet, damp and other extremely operating conditions;
4. Low maintenance relieves your anxiety and assures you to use it freely.
5. High starting torque ensures it starting with load and performing hoisting, lowering and stopping actions easily;
6. Especially fit for hauling and lifting drilling pipes on the second platform of oilfields;
7. The Normal Pull Force can be tailor-made to your requirement.

Model

JQHSB-50*12

JQHSB-50*12

JQHSS-50*12

JQHSS-50*

12

JQHS-100*20

Pressure of Air Compressor(MPA)

0.6-0.8

0.6-0.8

0.6-0.8

0.6-08

0.6-0.8

Rated Traction Force(KN)

50

50

50

50

100

Wire Rope Velocity(M/MIN)

12

12

12

12

20

Pneumatic Motor

Rated Power(KW)

17

17

17

17

30

Cylinder Number(PCS)

5

5

5

5

5

Cylinder Diameter(MM)

130

130

130

130

160

Air Consumption(L/S)

247

247

247

247

400

Drum

Number(PCS)

1

1

1

1

1

Diamter(MM)

222

222

222

222

300

Width(MM)

335

435

610

335

620

Wheel Rim Diameter(MM)

465

465

465

465

660

Rope Content(M)

120

120

280

120

200

Wire Rope Diameter(MM)

15.875

140

15.875

15.875

24

Inlet Diameter(MM)

32

32

32

32

32

Dimension

Length(MM)

1200

1440

1511

1200

1638

Width(MM)

920

870

920

920

930

Height(MM)

989

1080

1016

989

1450

Weight(KGS)

498

548

556

540

1450